Adult Swim Greenlights First Spanish Language Program, More Yolo
It's been a busy weekend in the Big Apple. New York Comic Con 2023 is in the books, and we were there live to cover all the goings on (a recap of the main event last Thursday will be up shortly). After the big panel, Adult Swim PR publicly announced two of the MANY shows featured: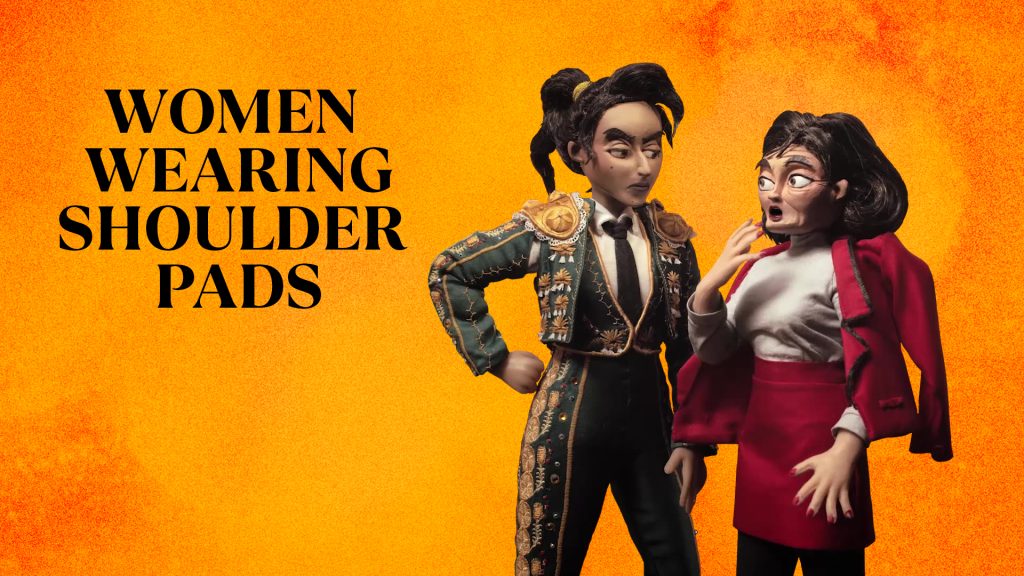 Firstly, we were treated to the above image featuring Adult Swim's first ever Spanish Language program, Women Wearing Shoulder Pads. Created by Gonzalo Cordova (Jimmy Kimmel Live, Tuca & Bertie) and stop-motion animated by Mexico City-based Cinema Fantasma, the show was described by Director of Comedy Development, Missy Laney as a "strangely sensual series." The show follows the exploits of Marioneta, a wealthy Ecuadorian and contains an ensemble cast. At first glance, this show looks as though it is going to be a cross between a telenovela and Mary Shelley's Frankenhole… but of course, a still image and a brief synopsis isn't much to go on, so once we find out more that may change.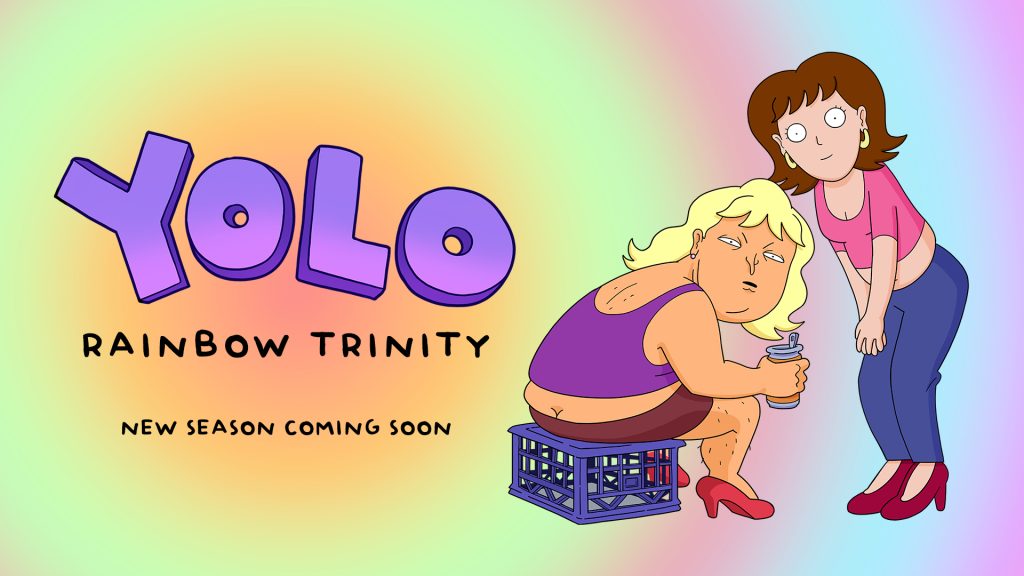 The continuing saga of BFFs Rachel and Sarah in the Australian town of Wollongong will continue! Like WWSP, not much to go on outside of the above image, not even a synopsis! But, honestly who needs one? Michael Cusack's shows have been legendary for Adult Swim Comedy and it's for that reason we're glad Adult Swim will be making more Yolo.

Official press release below – More info when we get it:
NEW YORK (October 12, 2023) – At New York Comic Con today, Adult Swim announced a new stop-motion series "Women Wearing Shoulder Pads," which follows a wealthy Spaniard living in Ecuador as she journeys through the complicated world of love, family, commercials, and cuyes, a.k.a. South American guinea pigs. The new series will mark Adult Swim's first-ever Spanish-language series along with its return to the stop-motion animation format.

During the panel, Adult Swim also announced the third season renewal of the animated comedy "YOLO" from "SMILING FRIENDS" co-creator Michael Cusack. With a second season that ranked #2 in its timeslot across cable in key demos, the third installment, "YOLO: Rainbow Trinity," will follow a pair of Australian best friends through absurd and fantastical adventures.

"Women Wearing Shoulder Pads" is a quarter-hour comedy that features an all-female cast and centers on Marioneta, an extremely wealthy and ambitious Spaniard living in South America pursuing business and pleasure. Produced entirely in Spanish, with English subtitles, the series comes from creator Gonzalo Cordova ("Tuca & Bertie," "Adam Ruins Everything") in partnership with Mexico City-based studio Cinema Fantasma ("Frankelda's Book of Spooks").

"While we've all seen a million stop-motion shows in Spanish featuring an all-female cast centered on the plight of guinea pigs, Gonzalo's unique voice and the visually rich stop-motion from Cinema Fantasma meant that we couldn't pass up on 'Women Wearing Shoulder Pads,'" said Michael Ouweleen, president, Adult Swim. "We are also big fans of Michael Cusack's creative vision, and it's a huge win for us to continue working with him on the hilarious 'YOLO.'"
About Author