Metalocalypse Back on max
Rewatching Metalocalypse before the movie's release has just become a bit easier for fans.
After being removed earlier this year from max (at the time HBOmax), the series has returned to streaming.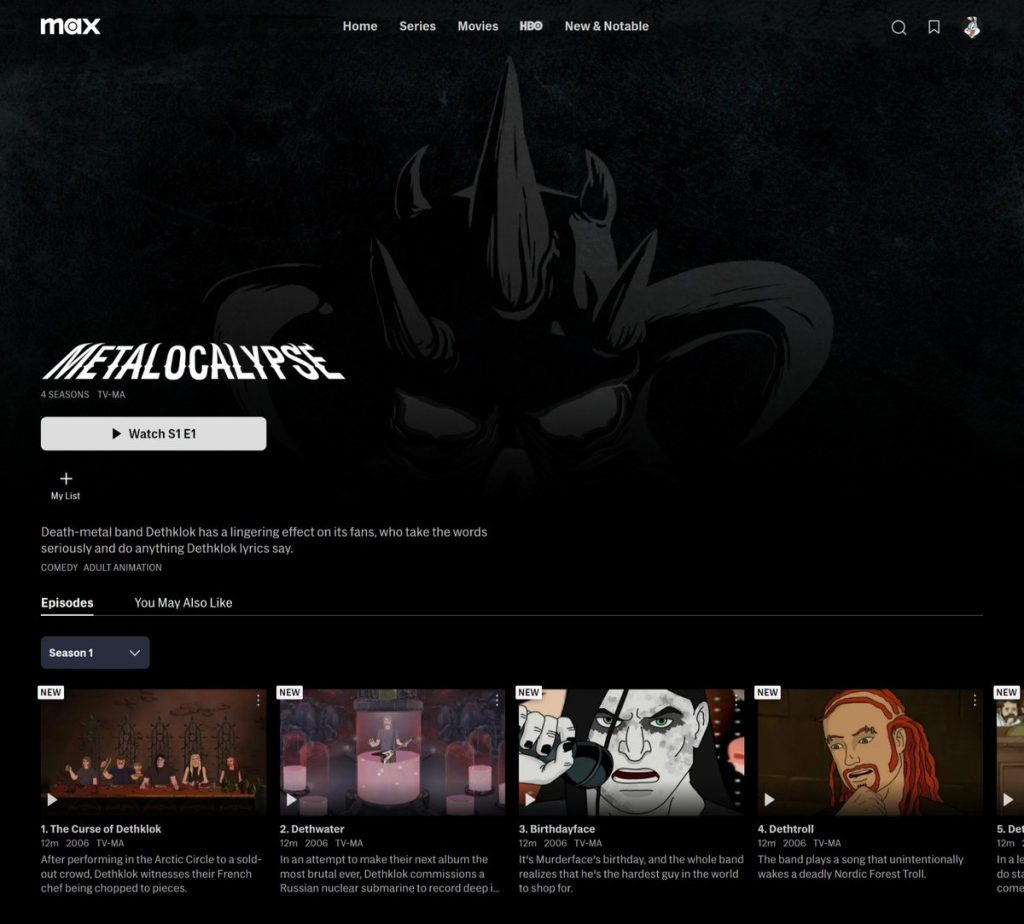 It comes as a surprise as Warner Brothers Discovery did not disclose it's return in their August 2023 max press release. Likely a result of the misplaced outrage over last month's Venture Bros. confusion.
The stealthy drop on max comes just ahead of the eagerly awaited release of Metalocalypse: Army of the Doomstar, the last of three movies Adult Swim greenlit in May 2021 based on classic fan favorite IPs.
About Author