Venture Movie Release Date?
The good news keeps coming for Venture Bros. fans! Ahead of the twentieth anniversary of the series this Thursday, [adult swim] shared a cryptic post to their story on instagram. The story featured Jackson Publick's production update from Monday with the words "coming soon".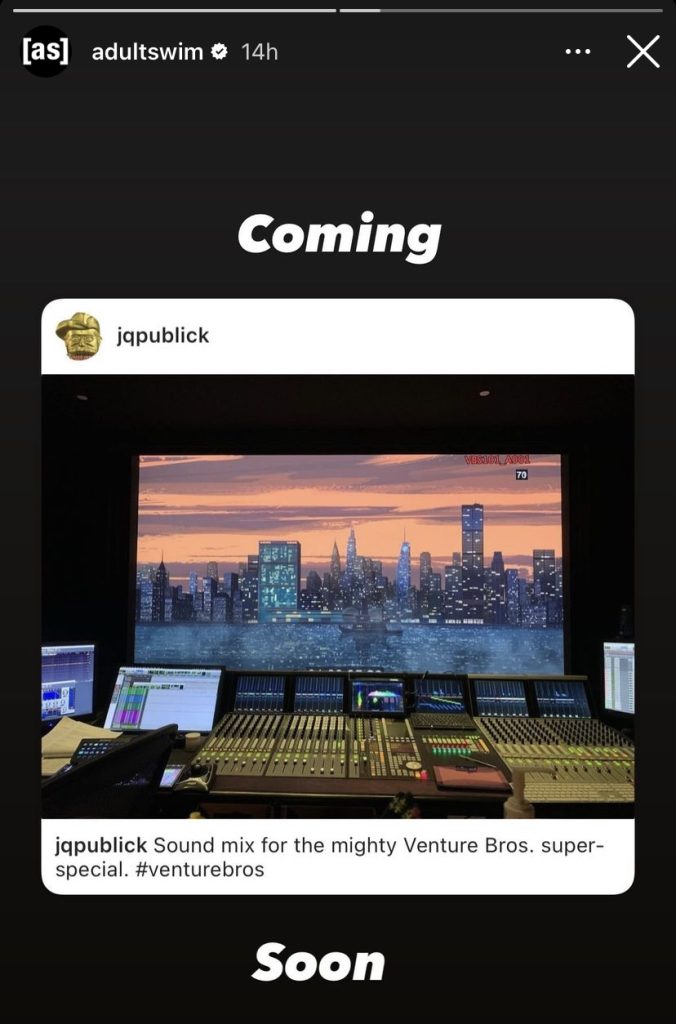 Could this mean we'll see the Venture Bros. movie sooner than previous thought? Originally it's been speculated that the film's initial physical release would be happening in the fall, but could [adult swim] be hinting at summer release with their first public acknowledgement of the special's existence since greenlighting it? Only time will tell.
Follow [adult swim] central for more Venture updates as they become available.
About Author