Fans got even more Venture Bros. news to start off the week! This time from the series other creator, Jackson Publick. Publick posted on his instagram that he was currently sound mixing the upcoming movie, signalling that the long form special is deep in post-production.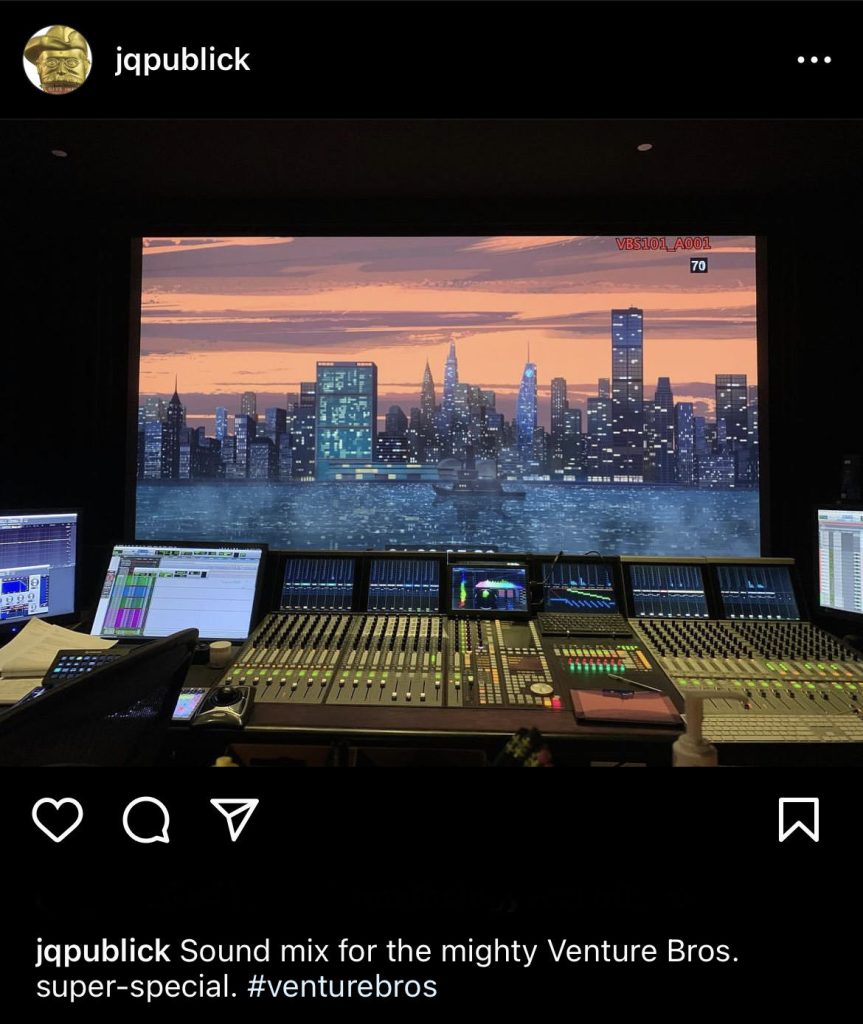 Publick and, series co-creator, Doc Hammer have been giving fans glimpses at the production process of making the film via social media ever since [adult swim] announced they greenlit the movie for production in May 2021, including photos of recording sessions, background art and, in the case of Hammer, a post last week about editing the opening sequence and what special features may appear on the film's physical release.

The Venture Bros. movie doesn't have a set release date but is speculated to be arriving on DVD and BluRay this fall before landing on HBOmax and airing on [adult swim] sometime after.
About Author