Metalocalypse DVD Error Discovered
Warner Bros. Discovery Home Entertainment has announced they discovered a mastering error on the recently released complete series DVD boxset of Metalocalypse. This comes after many fans who purchased the set noticed the collection was missing Doomstar Requiem.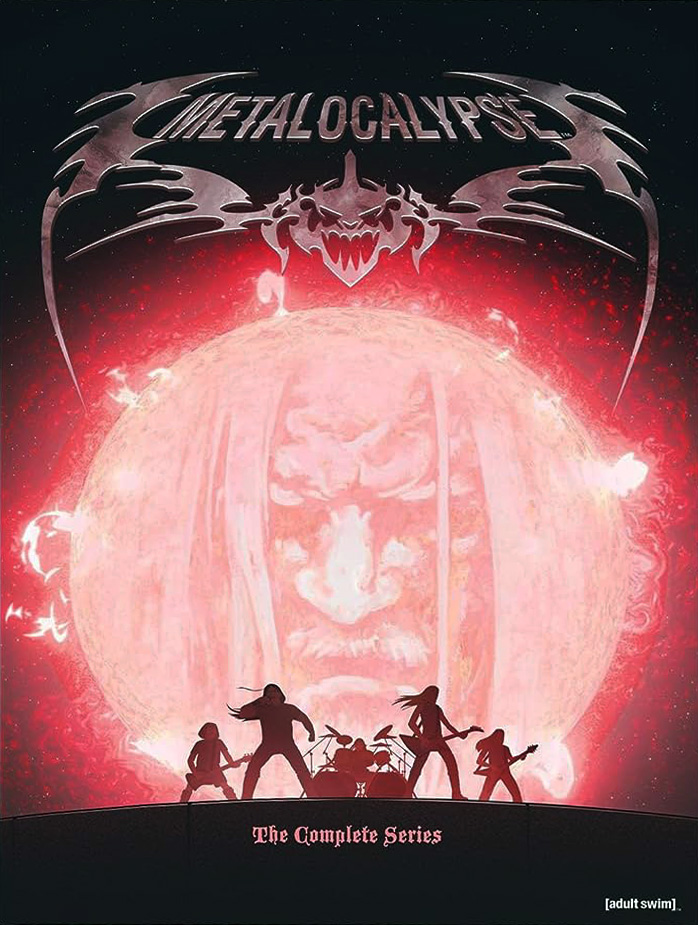 The following statement was released by WBD:
A mastering error has been discovered that affects select copies of Metalocalypse: The Complete Series DVD. The affected product is missing the special Metalocalypse: The Doomstar Requiem – A Klok Opera from one of the Season 4 discs. Unfortunately, a small quantity of product was sent to retailers before the issue was identified. Consumers who have purchased the title may contact WB Customer Support for a replacement disc at whv@warnerbros.com. Additionally, corrected product is currently being manufactured and will be shipped to retailers as soon as it is available.

Warner Bros. Discovery Home Entertainment
The listing for the DVD version of the complete series has been removed from Amazon while WBD works to resolve this problem. iTunes is still selling it digitally with the missing special included.
This comes after many who recently purchased the digital version the Venture Bros. "complete" series noted that it was missing both Shallow Gravy: From the Ladle to the Grave and All That and Gargantua-2 specials bringing into question the quality control being done by WBD before releasing these sets of classic Adult Swim shows.
About Author