Venture Bros. Shirt Club Returns!
Happy Venture Day! The (possibly?) final Venture Bros. story, Radiant is the Blood of the Baboon Heart is out on digital today (BluRay coming this Tuesday)! With that being said, Jackson Publick had a bit of a tease last night… and the tease has arrived this morning: SHIRT CLUB RETURNS!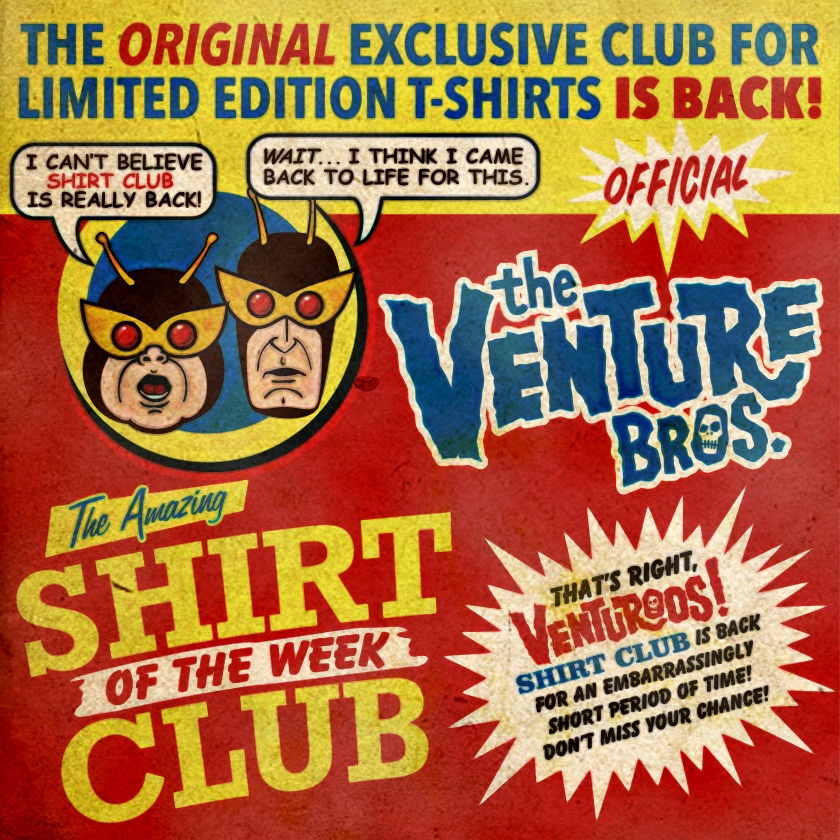 For those not familiar, the past number of seasons of Venture Bros. were accompanied by Shirt Club, which touted a number of awesome designs which related to each individual episode. You could purchase each shirt per week or buy into the entire Club and receive an additional, exclusive t-shirt. Back when I was a college kid (and didn't have to worry about little things like… rent…) I was able to get into Season Five's Shirt Club and even modeled a few of the shirts.

This version of Shirt Club boasts 4 new designs, plus the bonus movie logo shirt with the VB logo on the back AND a mystery sticker. Check out more details at the Titmouse shop.
GO TEAM SHIRT CLUB!
About Author