Smiling Friends S1 Coming to BluRay and DVD
The physical media business is slowly but surely becoming an afterthought. I was a tiny bit disheartened, hearing that Best Buy would be doing away with BluRays and DVDs in stores. Was always fun to go and see what titles they had on sale. Warner Bros itself started hitting the brakes a while back… honestly, it if wasn't a Rick and Morty season or something they pumped a huge amount of money into, you wouldn't have expected it on DVD nor BluRay.
Of all the recent shows, I never would have expected Smiling Friends. Sure, it was a zany show filled with crazy characters (Hello.) from the minds of Zach Hadel and Michael Cusack. While we're still waiting to hear if and when a Season Two is coming, it appears WB Home Video is giving fans something to whet their appetite.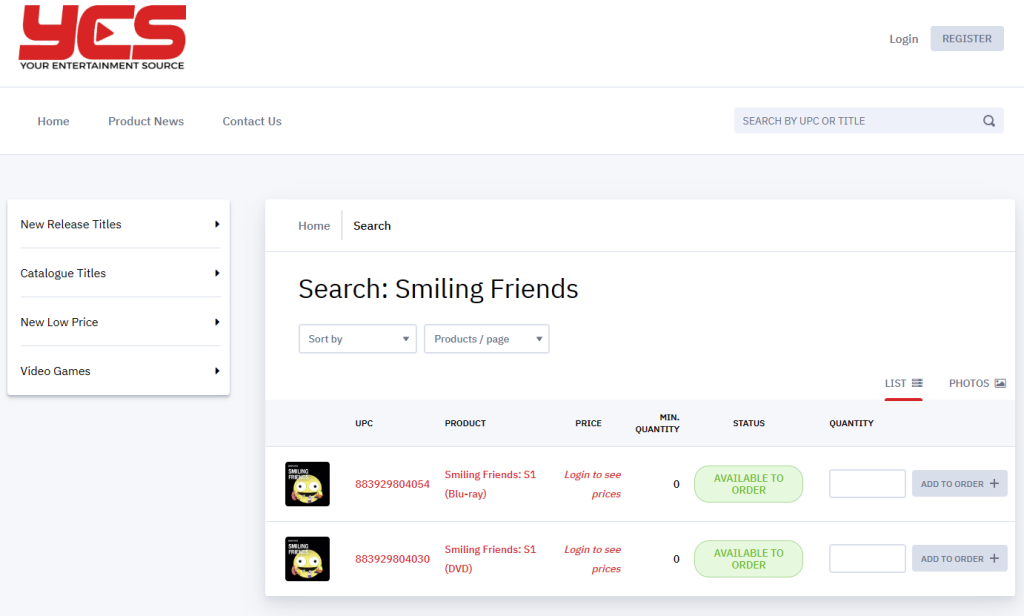 According to various sources, the site Your Entertainment Source, which according to their website is "Canada's #1 home entertainment distributor and third party logistics provider of DVD, Blu-ray and 4K-UHD products" has listings for both Smiling Friends S1 on BluRay as well as on DVD. Interesting of note, they also have listings for both Venture Bros: Radiant is the Blood of the Baboon Heart as well as Metalocalypse: Army of the Doomstar on BluRay and (could've seen this one coming…) Metalocalypse: The Complete Series on DVD. We're not quite sure how accurate their dates are, but obviously with Venture releasing the end of July, I wouldn't expect Metalocalypse to release before it.
At any rate, gone are the days of TVShowsOnDVD.com (we've been gone so long, it appears they sold out to Metacritic at some point)… it looks like we'll be keeping our eyes on YES to see what else could materialize sooner than later.
About Author