Venture Bros. Movie Update!
Venture Bros. fans can rejoice as we receive another update on the upcoming movie. This time courtesy of series co-creator Doc Hammer. Hammer posted on his Instagram that he was currently working on the title sequence for the upcoming long-form special, and posed a question to fans asking what they'd like to see in the way of special features on the film's DVD release.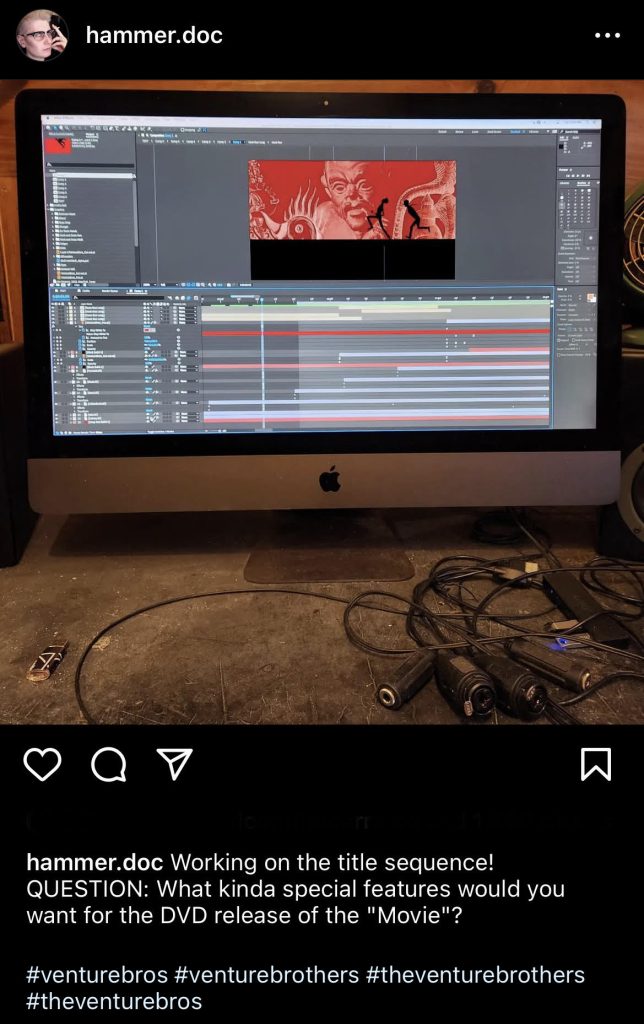 The Venture Bros. movie doesn't yet have a release date, but it's speculated to be arriving sometime this fall.
About Author