New ATHF Episodes to be Animated by Archer Team
In an interesting twist (and I'll explain why in a moment), a number of job listings have popped up on Floyd County Productions (the team behind Archer, among other FX shows), looking to hire various animation and artist positions for new episodes of Aqua Teen Hunger Force.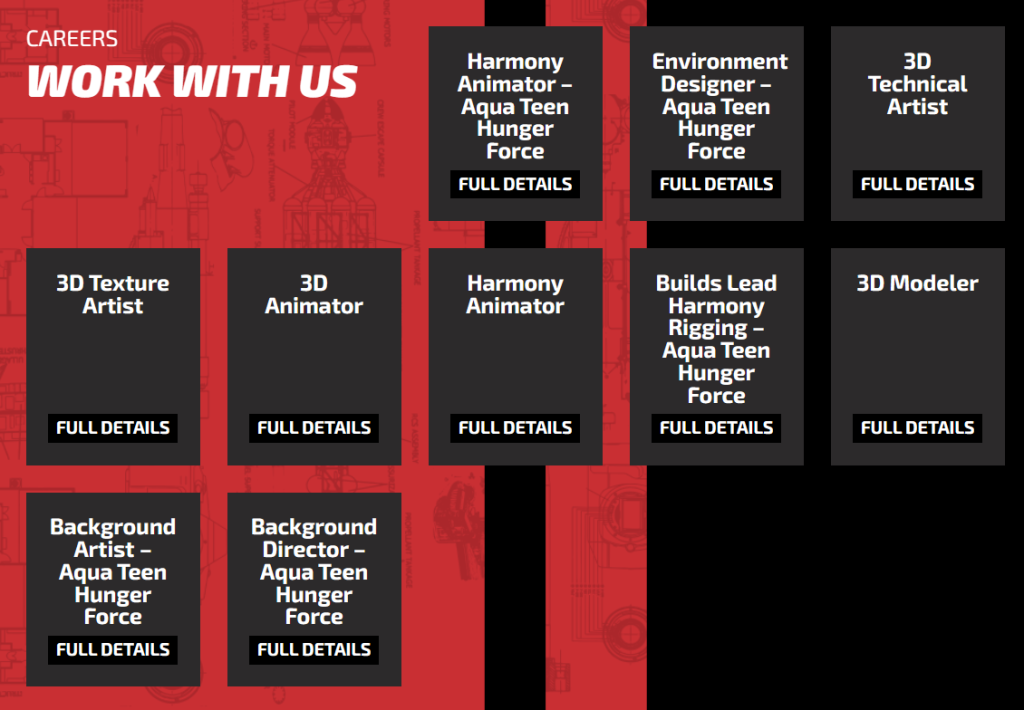 What strikes me as interesting is the fact there's actually some history between Floyd County and ATHF/Adult Swim proper…
Floyd County was established circa 2009 by Adam Reed and Matt Thompson (who previously worked on Sealab 2021 and Frisky Dingo for Swim). Towards the end of Dingo, Reed left then 70-30 Productions to clear his head and eventually developed the concept for Archer, while Thompson and Co. attempted to continue Frisky Dingo. They even tried to stay afloat with a spin-off, The X-Tacles, but sadly Swim passed on a full series for either, thus the 70-30 ultimately closed.
With a limited budget, Reed, Thompson, and a few others established Floyd County and produced Season One of Archer with the help of/out of the same building space as Radical Axis Studios (the studio who originally animated Swim shows such as ATHF, Squidbillies, 12 oz. Mouse and many others). With a lot of the Williams Street animated mainstays being completed (or axed), Radical Axis would end up closing some time before the (at that point) final season of ATHF, with many of the animators/artists and other staffers moving to either Bento Box Atlanta, Awesome Inc., or to Floyd County. In particular, ATHF lead animator Todd Redner, editors Pierre Cerrato and Brad Lee Zimmerman, animators T.J. Buford and Adam Towes, to name a few. Most went on to work on various seasons of Archer, as well as less popular FX shows such as Chozen and Unsupervised, as well as many other projects for other networks.
As far as I'm concerned, it will be very interesting to see who of the "unsung heroes" will be behind animating and designing the new season of the show. A lot of the aforementioned as well as countless others are amazing and talented people. Speaking of which, one in particular, Bob Pettitt (background designer for ATHF) has been posting a ton of BTS on his Twitter for ATHF. Wish someone would make an Art of book for it… I'd help write it. 😀

About Author